Be Advised ! USA Racquetball Rules apply to all sanctioned competition, and no exceptions or entry refunds are permitted in the event of any player infractions. Check the rules in advance to learn more about how tournaments differ from everyday play.
Recordkeeping: All entrants are urged to log in to your profile at usaracquetball.com to verify/update your apparel sizing, help event organizers place accurate orders, and make sure you get the right fit when you pick up your tournament souvenir.
---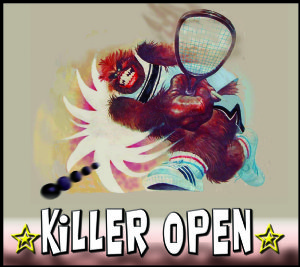 Killer Open
October 6-8 | Goodson Recreation Center [ enter online ]
Sponsored by Art Prott / Peerless Tires 4 Less and Gearbox Racquetball, the 2017 Killer Open will offer skill, age, Centurion and standard doubles divisions in single elimination with consolation, or double elimination rounds. Bruce Burkland will be your Tournament Director, all play is self-refereed, and hospitality is included. Get ready for a packed weekend of fun play!
---
4
4th CRA State Doubles
November 2-5  | Life Time Fitness  [ enter online | flyer ]
Now earlier in the Fall, and further away from the start of the holiday season, the CRA State Doubles Championship is celebrating its 44th year of continuous play.  Start prepping your favorite partners for this one, and be prepared to start play on Thursday. Get ready for some great racquetball, some late nights and a little extra drive time between matches … especially if you're in a popular division with a deep bracket and multiple rounds. Download the flyer for more details and register as soon as you're able!
Early Bird Saver … ? This year, we'll offer a FREE third entry to teams that register no later than Friday, October 20 (a $20 value!), so plan ahead and pick up a mixed partner today. More info to follow!